Social, work or family problems can provoke health conditions involving changes in emotions, thinking or behavior which is known as mental illness.
Eventhough NGOs recognize that mental health issues are plaguing humanitarian workers, talking about them can sometimes be hard.
"Self-care is a very easy to say, but very hard in practice."
People are struggling to look after themselves, for that, mandatory breaks became imposed.
Their focus is outwards, but when they burnout, they can become destructive, which can affect those in their care. This feeling of compassion is what drives humanitarian workers and volunteers, but if the worker becomes unbalanced, they can be a danger to themselves and those they are trying to help. It can even lead to "compassion fatigue", where even the most compassionate can lose sight of their end goals or become cynical and detached.
The emotional impact of humanitarian trips on international workers
At least 1/3 of humanitarian staff have experienced emotional stress, a feature of burn out on a regular basis. In fact, there are many factors humanitarian workers are exposed to which includes poor sleeping diet, jetlag, eating in airports and not having a regular meal all times as well as a poor work life balance.
In fact, people away from home tend to work irregular hours and tend to work late, for, most of the times, they feel isolated. In fact, being away from home, friends and loved ones tend to increase stress level.
Wheareas only 11% of Companies had implemented a policy or a procedure to support business travellers with mental health issues, NGOs were more advanced regarding mental security. Being aware of the shocking images that will be inked in their employees memories, they made sure to ally with insurance companies in order to insure the safety of their workers on a 24/7 basis anywhere, everywhere.
These « care products » have been designed for NGOs during overseas postings which include effective and innovative covers.
Actually, mental health in general is a difficult topic and people are very reluctant to open up about mental health issues especially at work. It's much easier to tell people if you have got a broken leg but to talk about depression or anxiety seems to still carry a stigma within the workplace.
It's really important to make sure that your Mission abroad policy is up to date and then alongside your staff system's program. NGOs should look at ways that they can engage with their staff when they're relocating internationally. Perhaps a third party expert hotline so they can speak to someone when they're feeling their most vulnerable.
It's also important to recognize that humanitarian workers need sleep. In fact, providing rest days, and allowing them to recover fully from trips also promotes emotional well-being.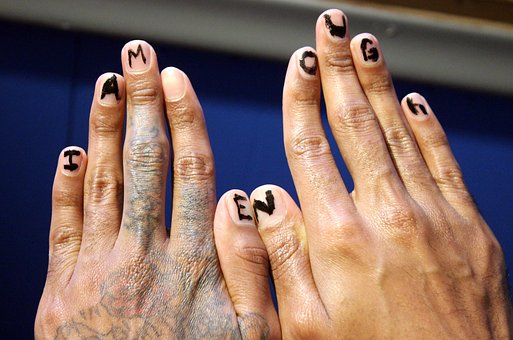 Humanitarian mobility development
Through the past couple of years, a number of key changes occured in the travel habits of the modern mobile humanitarian workers. There is an increase in the use of the share economy and technology in general.
This has an impact on cyber security with personal data being shared more widely across various different technologies. Moreover, the need for accustomized services impacts how organizations protect their staff while abroad.
NGOs need to focus on digressing inclusion in their mobile staff' management policies.
For instance, there is a need for a profile specific advice for LGBT staff who may be travelling in countries who are strict, anti-gay laws, or for female travellers particularly if they are travelling on mission alone or planning to go out after dark.
It is also recommended that the use of shared economy services is trackable either integrated within an internal booking system or otherwise, and also that is integrated within a staff' management policy potentially specific per a country.
In fact it is up to individual organizations whether they encourage « bleisure travel » or not from a security perspective. It is crucial to know who is responsible for the health and safety of mobile staff while they're on the leisure portion of their assignment. It's vital for organizations to capture the travel itineraries of their employees when they are on « bleisure travel », that they communicate what resources they have in emergency situation such as a 24/7 assistance provider, that also emergency contact details are shared between staff, desks and headquarter and that insurance cover is communicated appropriately for the leisure portion of that trip.
MSF, Doctors of the World, Premiere Urgence International and others aren't oblivious to the issues within the sector and through the use of workshops on resilience, secondary trauma, burnout and PTSD, they have been trying to start a conversation. Matthew Saltmarsh (Senior Communication Officer at UNHCR) believes that the future of a safer workplace will depend on NGOs' willingness (whatever the size) to show the new generations of humanitarian workers that NGOs are better prepared to protect and support their mobile staff.
If you have any questions or comments on this topic, please let us know : contact@ambrelia.com